Ready for Cinco de Mayo?
Cinco de Mayo arrives tomorrow and we're ready to celebrate! While many celebrate with Mexican cuisine and a margarita (or two) the holiday really commemorates the Mexican army's 1862 victory over France at the Battle of Puebla during the Franco-Mexican War. If you're looking for a good bite to celebrate, see our favorite Mexican spots in the Wilmington area below!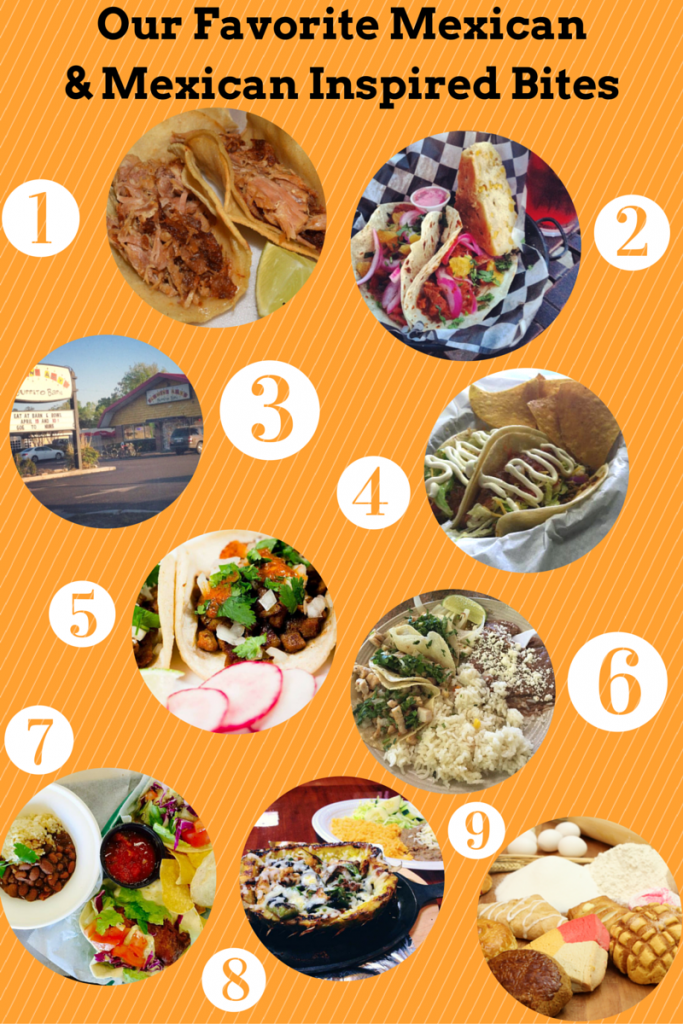 1. Taqueria Los Portales
If you're looking for simple, authentic tacos, most Wilmington residents will point you in the direction of Taqueria Los Portales. Don't miss the tacos al pastor.
1207 S Kerr Ave, Wilmington, NC 28403. Find them on Facebook here.
2. Live. Eat. Surf. Restaurants
Live Eat Surf has locations throughout the Port City area including K38, Las Olas, and Tower 7. No matter how far you are from the beach, Live Eat Surf locations will make you feel like you've just walked from the ocean to a to a beachside hangout. Each restaurant offers unique Mexican and Tex-Mex inspired dishes with some Baja flair, along with great margaritas.
Various locations in the Port City area. Check out their website here.
3. Flaming Amy's
Flaming Amy's is a Wilmington classic, and for good reason. Customers can choose from a variety of specialty burritos, soft tacos, or nachos, or build their own with a wide range of proteins and 'goodies'. You certainly won't leave hungry. There's also great folks behind this business: the owner, Jay Muxworthy, is being celebrated as a local hero after he recently risked his life while saving a woman from a burning car.
Locations in Wilmington and Carolina Beach. Check out their website here.
4. Wilmington Taco Factory
If you're looking for delicious quesadillas and stellar service, Wilmington Taco Factory is the place to go to. The staff is helpful and friendly, and the restaurant serves sandwiches for those in your party who are more in the mood for American fare. (If you are, try the meatloaf sandwich).
1051 S College Rd, Wilmington, NC 28403. Find them on Facebook here.
5. El Arriero Taqueria
This Taqueria is easy to miss, tucked off of Market Street and at the end of a shopping center, but it's well worth the hunt. Enjoy their taco bar, variety of salsas, and kick-butt micheladas.
6932 Market St, Wilmington, NC 28411. Find them on Facebook here.
6. La Guera
Another hidden gem in Wilmington, La Guera is also tucked away in a strip mall, but deserve high praise for their authentic Mexican dishes. You can't go wrong with anything on the menu, but we recommend the tamales and the carne asada torta.
6620 Gordon Rd, Wilmington, NC 28411. Find them on Facebook here.
7. Eatery 17
Don't let the fact that there are plenty of vegetarian and vegan options fool you, Eatery 17 offers burritos and tacos with serious flavor. The cafe also serves south pacific fare (try the pulled pork!) in addition to its southwestern offerings.
2547 S 17th St, Wilmington, NC 28401. Check out their website here.
8. Taco Point
Taco Point literally has the BEST carnitas tacos outside of SoCal. And they make their corn tortillas by hand in the restaurant. Enough said.
13732 NC-210 #100, Rocky Point, NC 28457. Find them on Facebook here.
9. Mama Rosa's Bakery
This bakery has awesome Mexican pastries. Some of our favorites are the Marranitos (a molasses, pig shaped cookie) and the apple empanadas. And of course, the tres leches cake! They have a little tienda in there, too.
7316 Market St #6, Wilmington, NC 28411. Find them on Facebook here.
Any great spots we missed? Share with us on Facebook or Twitter!