5 Home Upgrades That Are Worth the Cost
1. Painting
Painting is an easy way to quickly update the ambiance and style of a room. In the transformation below, adding a light color and changing the trim to white drastically brightens the rooms.Likewise, painting the exterior of a home can improve the facade and curb appeal. The painted brick home pictured below gives off more of a modern feel with the new color.
2. Landscaping
We've talked about the benefits of landscaping before, as the investment goes a long way in elevating the look of the home. Below, overgrown landscaping blocks this home's outer beauty, but the curb appeal is drastically increased with new plants that perfectly frame the home and it's stunning features. The front of your home is the first thing people see, so any landscaping or exterior improvements will be worthwhile.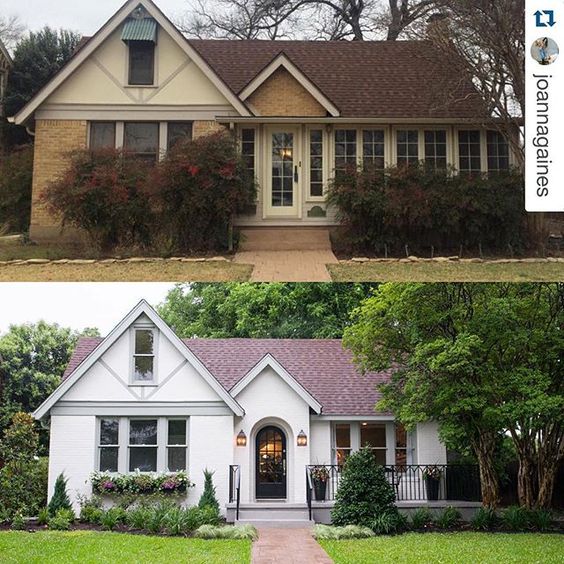 3. New Windows
New windows can benefit in two ways: a decor boost and better insulation (which can reduce your energy bills!). If you have a room in your home facing drafts, new panes are well worth the investment. Energy efficient windows can eliminate these drafts and save you money. If you're investing in new windows, don't forget that they can boost the style of the home too. We love the chic upgrade to the windows in the transformation below.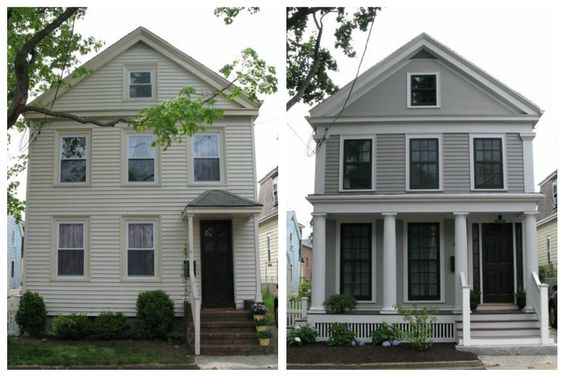 4. Kitchen Appliances
To be honest, any kitchen remodeling is a great investment. Homeowners consistently see great returns on improvements to their kitchen, from new cabinets to new appliances. Professionals urge a sense of caution though, don't splurge on high-end appliances for a smaller property as you may not see the return. Similarly, it can be dangerous to mix high-end features with cost-effective features that do not pair well together (i.e. nice new cabinets will pair better with marble than a laminate!)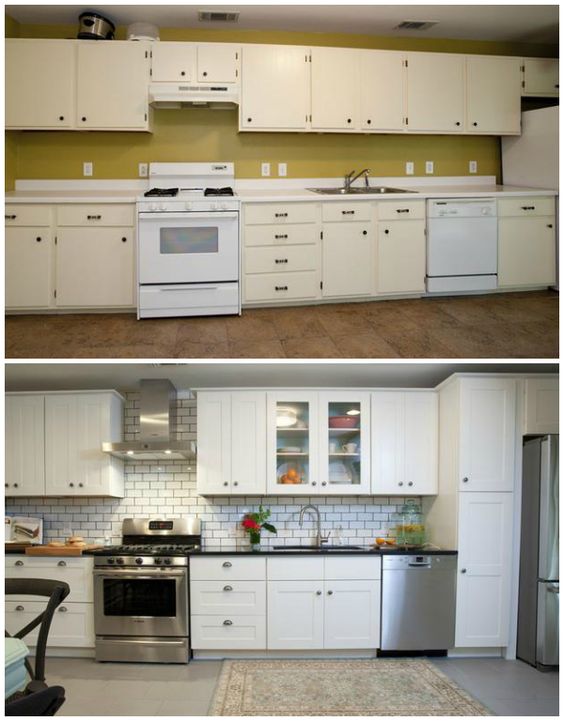 5. Adding a Deck or Patio
A well done outdoor space such as a deck or patio can be seen as an outdoor extension of the home and add appeal for potential buyers. If a deck is too costly, a simple patio or pergola can still add to the personality of your backyard or outdoor area.