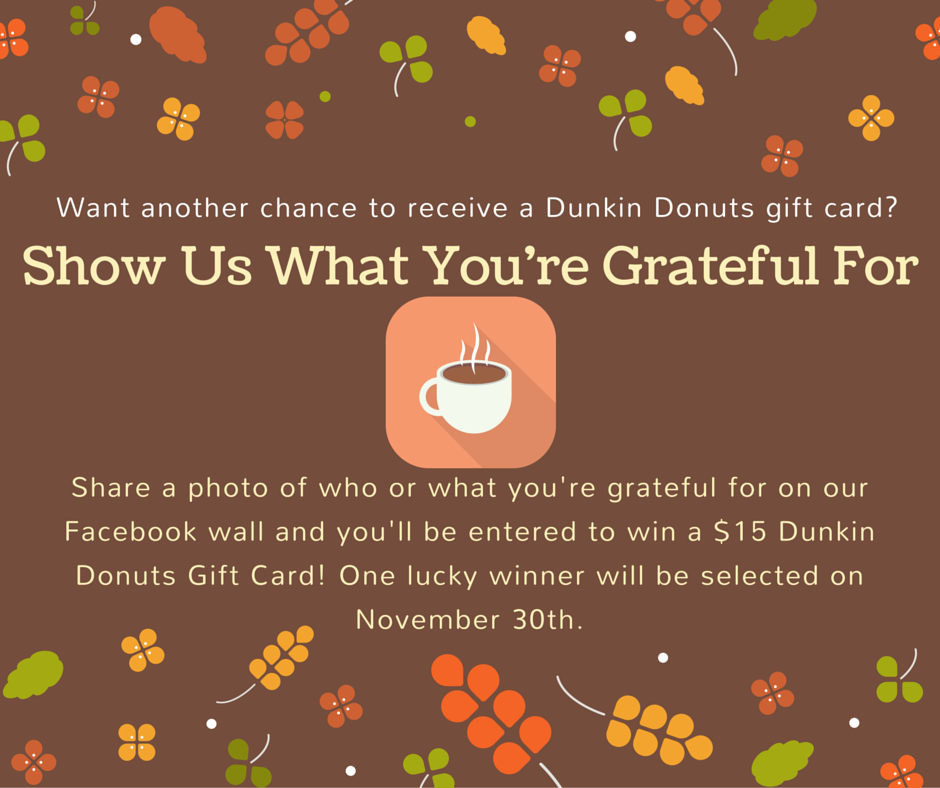 Share what you're grateful for on our Facebook Page and you could win a $15 Dunkin Donuts gift card! And don't forget that for each Google review we receive through the month of November, we will be donating $10 to the House of Mercy at Global River Church and the First Fruit Ministries, along with a $10 gift card for you!
We are excited to give back to The House of Mercy at Global River Church as the program helps those in need in both spiritual and practical ways. This community provides several services to the  poor, homeless and needy, including food assistance through their food pantry.
First Fruit Ministries is a wonderful local organization that provides transitional housing and support services to women and families, mobile street feeding for the homeless and a food pantry. Since First Fruit Ministries began in 1998, it has grown to serve over 20,000 hot meals, provide emergency groceries to over 5,000 households, and shelter over 24 homeless women and families annually.