Every Christmas Eve, my siblings and I would enjoy a nice dinner with our family and then open our holiday crackers. The tradition of opening our poppers and laughing with my brother and sister was something I always looked forward to each Christmas. Over the years, the tradition evolved to include into embracing who got the 'best worst' joke in their prize. We also convinced our parents for a few years that we also had a tradition of opening one present on Christmas, though they quickly caught on to us and let that tradition fizzle out.
I've always enjoyed my family traditions, especially during the winter holidays. Traditions are something to look forward to each year that will provide lasting memories, so we've gathered 8 unique and fun traditions to try this holiday season below!
1. The Christmas Eve Box
This is a fun Christmas Eve tradition, for kids and adults alike. Wrap up a box filled with items that can be used for a fun Christmas eve activity, such as popcorn, a movie, pajamas, or hot chocolate. Unwrap and enjoy a fun time!
2. Matching Pajamas or Footie Pajamas
Enjoy your Christmas Eve or Christmas by having everyone dress up in matching pajamas or fun footie pajamas -or better yet matching footie pajamas! This is an easy and cozy tradition you can enjoy every year.
3. Hidden Ornament
Select a particular ornament and each year hide it in your Christmas tree. The family member who finds it can win a prize or good luck throughout the year. If your family is competitive, try hiding a small ornament for each member so no one feels left out.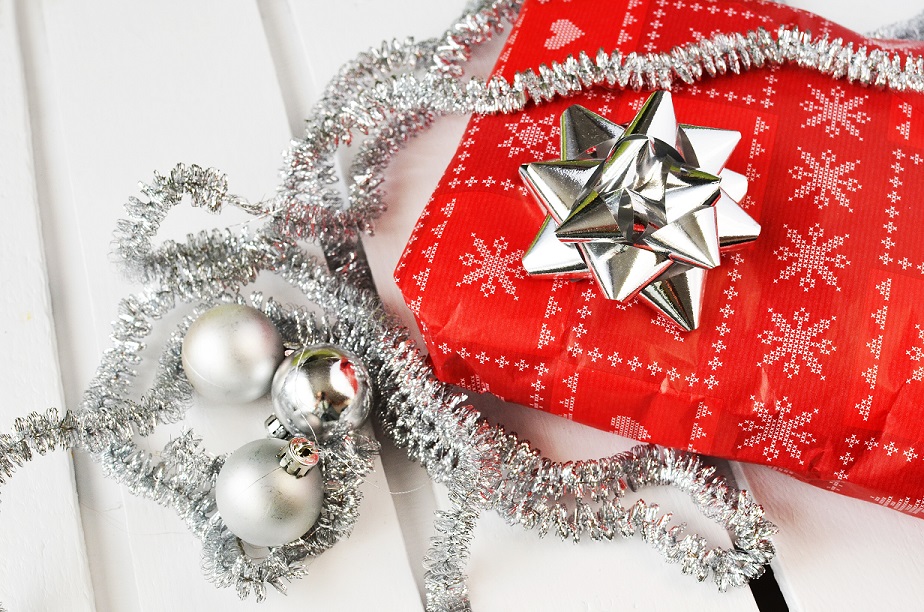 4. Gift Exchange… with decoy gifts!
Add a fun twist on gift giving by doing a small gift swap at a Christmas or Hannukah party. Have each guest bring one real gift and one 'decoy' gift, such as a wrapped empty box or envelope. In each empty decoy gift, include a fun instruction like "Switch gifts with the person to your right" or "Select a new gift that no one can take from you". Each participant will have fun while receiving a gift.
5. A Holiday Poem
My extended family is big on creating their (humorous) poems and haiku's. While there isn't a new poem every year, our family does enjoy reading and reciting our family favorites. One family favorite is a poem written by one of our young cousins which featured the line "Getting noogies from all my uncles…" Needless to say, we still get a good laugh out of it.
6. 25 'Dates' of Christmas
This tradition is a great way for couples to bond throughout the holiday madness! Write a date, big or small, on a popsicle stick and add it to a date jar. Each morning or evening, select one stick and complete the date activity that is listed. Dates can be big or small to accommodate busy schedules. Date ideas could include, "Share a kiss under the mistletoe," "Curl up with a cup of cocoa," or "Cook a holiday meal together".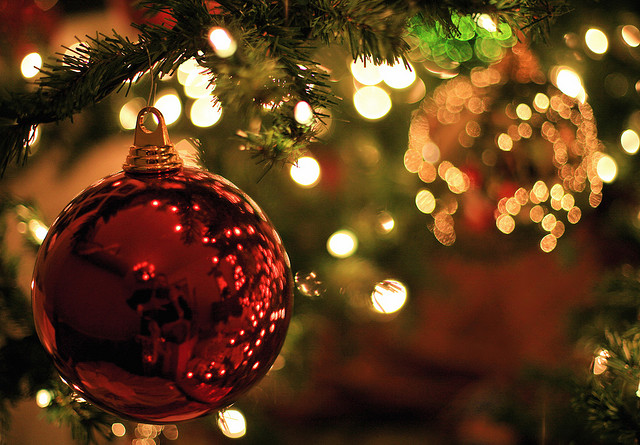 7. Ornament Decorating
Before decorating the tree, have every member of your household decorate an ornament. Ornaments can be round or different shapes and don't forget to include the date so that each participant can look back on their past masterpieces!
8. Cookie Swap Party
This is one event that our office is truly looking forward to this year! Invite your guests to bring cookies for each attendee, plus some to sample. Friends and coworkers get to celebrate the holidays and then have treats to bring home!
What are your holiday traditions? Share with us on Facebook & Twitter!
Some of the ideas listed here were suggested on Babble and RealSimple. Check them out for more great traditions!