Trying to add up your moving costs?
When you're moving, you're likely thinking about transportation plans, deposits or closing costs, and a plan of action for packing up your personal items. (If you haven't started planning, check out our 10 Tips for An Easier Move!) However, while you may have a cost in mind for your move, there are some hidden costs that you may not be thinking about. The truth is, moving always costs more than you expect. It is important to prepare for all scenarios when you move, so we're sharing some hidden moving costs that you may not have factored into your budget.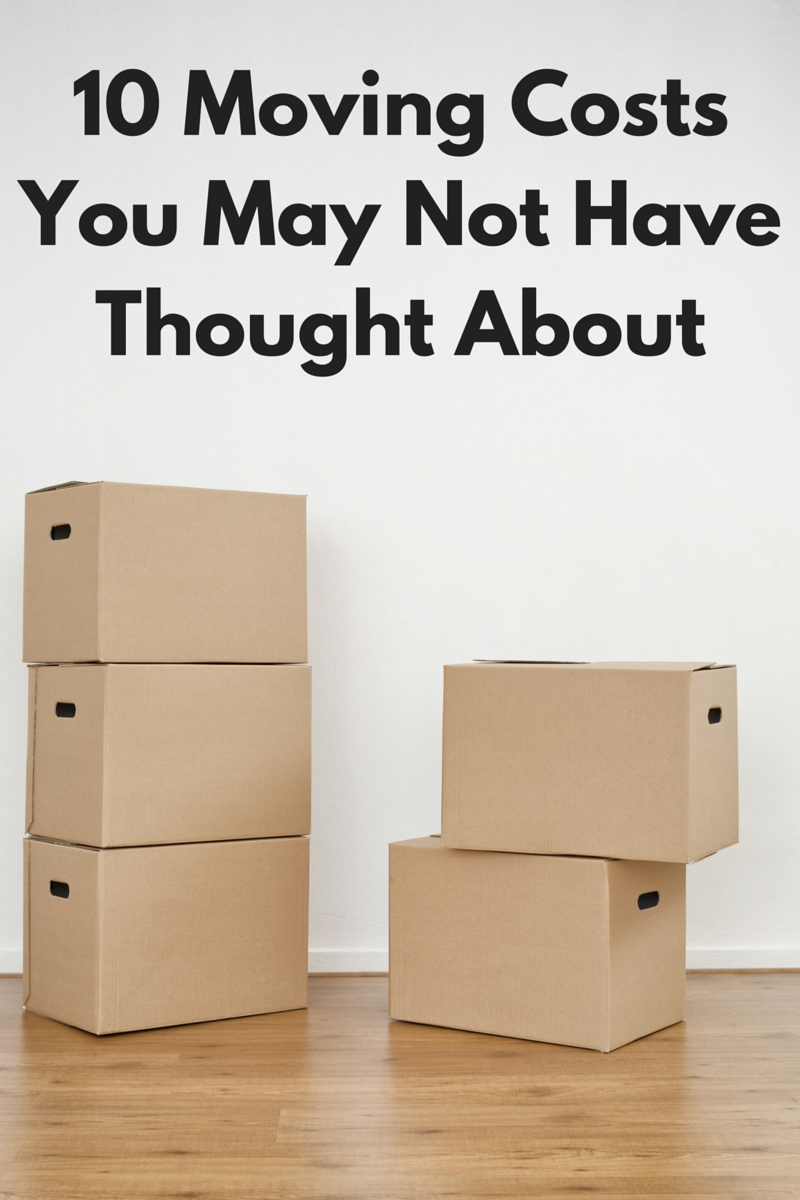 1. Apartment or Home Searching.
Don't forget that the home search process has costs too! Whether it is the cost of gas to visit homes or apartments, hotels for overnight visits to your new neighborhood, lunch after some home tours, or application fees, the cost of moving starts before you even start packing! To cut down on your spending while searching, make a game plan for the day. If you are looking at homes or apartments, try to schedule them all for one day if you can. Instead of overnight trips, consider taking day trips on the weekend and schedule time to see prospective homes and explore your new neighborhood.
2. Moving Supplies.
Boxes, bubble wrap, and packing tape can add up! There are ways to cut down on these costs here, though:
Reach out to your local grocery stores or bookstores for used boxes.
Search Craigslist or Reddit for boxes and moving supplies from someone who has moved recently.
U-Haul  has a customer connect page, where you can search your local area for moving boxes and supplies.
You can also poke around apartment complexes! Many complexes have boxes from residents who have recently moved in, although you may have to look by the dumpster.
If you are using a moving company, boxes may be included or added on for an additional cost. Be sure to ask when making your reservation!
In lieu of bubble wrap, use old newspapers or pages from an old phonebook. You could also wrap some delicates in linens such as dish towels. Just be careful while packing and choose bubble wrap for the items you would hate to have broken!
3. Babysitters and Pet Hotels.
If you are traveling with pets or kids, factor in the cost of babysitters or pet hotels if necessary. If you know that the process of moving or unpacking will take some time and your little ones or fur babies will need attention, it could be worthwhile to splurge on some extra help. If you are looking after your kids or pets, be sure to have snacks, food, water, leashes, and toys readily available!
4. Gas for the Moving Truck.
Don't forget to factor in the cost of gas, especially if you are renting and driving your own truck! Trucks can expensive to fill and especially expensive if you are traveling a long distance.
5. Tips for Movers or Gifts for Friends that Help You Move.
If you hire movers, gratuity is not included! Most industry professionals agree on 5% for gratuity, however, they recommend factoring in how many items they personally packed and moved, time, and distance when deciding on a tip. If they moved a whole home and traveled for most of the day, consider tipping more than the standard 5%.
If your friends help you move, they may be doing you a favor but it is always nice to show them your appreciation with a small gift. Consider taking them out to dinner, or giving them a gift card to their favorite store. A little token of gratitude can go a long way!
6. New Home Appliances or Accessories.
Many blogs recommend cleaning out your items while packing and we do too! Packing provides a great opportunity to purge what you don't need and items that will not be useful in your new home. One thing to consider is items that you will need for your new home. For instance, if your current shower has sliding doors but your new shower has a rail, you will need to get a shower curtain and liner. It may also be helpful to get a floor plan and measurements of your new space to ensure that all your furniture will fit in your new space.
7. Food.
When you're packing up your things and cleaning out your current home, you're often cleaning out your fridge and pantry. While we commend those individuals who can clean out their fridge and still make meals to enjoy during the moving process, we think it is far easier to budget for some takeout and road stop meals. Of course, you can plan ahead with some snacks and drinks, but who really wants to deal with the fuss of cooking when your whole life is in boxes? To help your budget, take a look at what dining options you'll have on the road and in your new neighborhood ahead of time.
8. Insurance.
A new place often means new insurance. Start your research early on the cost of a new policy if you can transfer policies. If you're renting, you may need to increase or reduce your coverage. If you're new to renters insurance, learn more about cost and coverage here.
9. Utilities.
Utilities can be easy to forget about, but don't forget to start and stop service! Be mindful that there is sometimes a cost for opening or closing accounts. It could also be helpful to sign up for email notifications and/or e-billing, to make sure that you don't miss a bill during your move and get stuck with late fees.
10. Exploring Your New Neighborhood!
Once you're in a new town you'll want to explore all that it has to offer and meet new people! Factor in some funds for dining out and seeing local attractions. If your budget is tight try looking on social media or local blogs for free events. You can also explore local coffee shops, free museums, or take your dog to the park to meet some locals!
Any hidden or extra moving costs that we missed? Share them with us on Facebook or on Twitter!