It's easy to be dazzled by a beautiful home. The granite, the built-ins, the garden tub with steam jets and rainfall shower head that plays jazz while surrounding you with the gentle fragrance of freshly pressed lavender!
Before you race to the seller with a check in hand to make that home yours, be sure to take the following into consideration: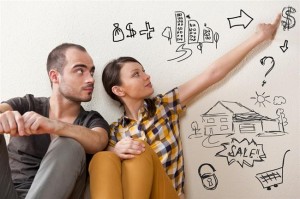 1. Get to know the community! Local and online newspapers are a great way to learn about the area and events that keep the community engaged. Also, drive through the neighborhood at different times of the day to get a feel for the activity ebb and flow.
2. Take note of all of the amenities nearby including shops, parks, bike trails, community pools, etc.
3. Compute the commute. Try a test run of your commute from your future home. You want a clear picture of what the usual drive is like.
4. Account for additional expenses. Check for home owners association dues, supplemental taxes and any other fees associated with your new home.
5. Check out the schools! A great school district may improve the value of your home, even if you don't have children.
6. Most importantly, find a reliable realtor who can help you find your dream home!
What other things do you think are important to know before choosing a home and making an offer?