The holidays are upon us and our office is already getting into the holiday decorating. While putting up lights and garlands are a joyous activity, it is important to be aware of fire hazards and other safety concerns while decorating. We have a our top ten tips to make sure nothing goes awry with your holiday decorations:
If you are buying a live tree, check for a fresh tree. The needles should be hard to remove and the bottom of the tree should be sticky with resin.
Avoid placing trees where they may get too hot, such as near a fireplace, vent, or heater.
Be sure to hydrate your tree and water it regularly! Dried trees are highly flammable!
If using an artificial tree, look for a 'fire-resistant' certification!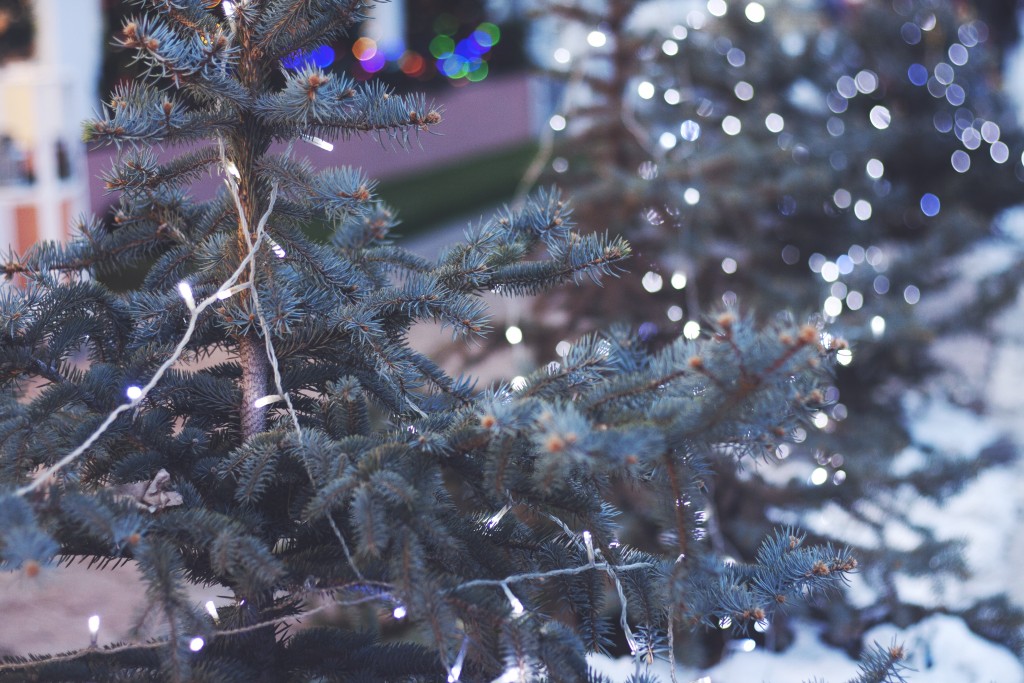 Select a fresh tree and be sure to water it regularly!
Check your lights for broken bulbs or sockets and open wires. Replace any broken or burnt out bulbs.
If using an extension cord, be sure that it is compatible with the intended use.
When placing lights outside, ensure that they are okay for outdoor use and secure lights tightly to prevent wind damage.
 Be careful where you place delicate decorations, such as glass ornaments, if you have children in the home. 
If small children are in your home, be mindful of where you place sharp or delicate decorations. Keep these decorations in a place where children will not run into them. Be especially careful with glass decorations and ornaments that may break and present a hazard. Place delicate ornaments higher on your tree and out of reach from younger children.
Turn indoor and outdoor lights off before you go to sleep to allow them to cool.
 We love this centerpiece with pine and candles- just don't leave it unattended!
While candles add an elegant holiday ambiance, they are also a common source of holiday fires. If you are using candles to decorate, never leave a lit candle unattended and be sure to keep them away from flammable items such as drapes, curtains, garlands, trees, or stockings. A great alternative to an open flame candle are LED candles!
Have any tips for safe holiday decorating? Share with us on Facebook or Twitter!